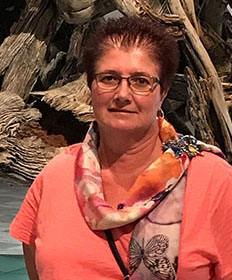 Sharon Ward
I am the Director of Little Tigers Preschool, Inc. I am one of the original co-founders of Little Tigers in 1983, believing that the Pickerington, OH area needed a high quality educational experience for preschool children. Since then our Step Up To Quality 3 Star rating allows us to continue to offer a high quality educationly appropriate experience for young children. We have had parents who attended Little Tigers return with their children to provide them the experience they enjoyed. This effort has offered children for over 37 years a high quality, developmentally appropriate educational program for generations.
When not at work my personal interests include traveling, reading, gardening and any and all horse related activity.
Baishali Chakraborty, M. Ed.
I joined Little Tigers Preschool in 1996 and I am currently Executive Director for our childcare center. I graduated from the University of South Carolina with my masters degree in early childhood education.
When not at Little Tigers I enjoy travelling with my husband, especially to India to visit with my family. We have a dog named Scooby that keeps us remarkably busy when at home.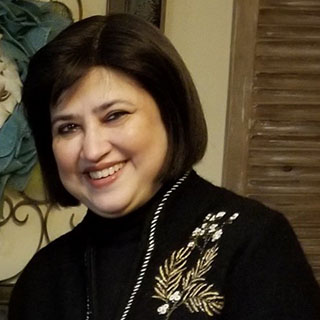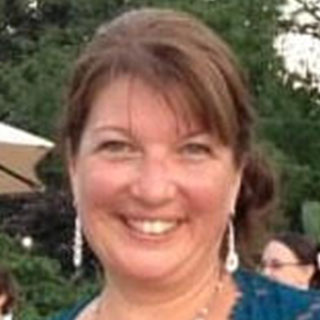 Jackie Davisson
I have been teaching for over 25 years. I have been with Little Tigers since 2004, with most of those years as a teacher in the Kindergarten room. My background has always been in Early Childhood Education and Child Development, attending both Terra Community College and Ohio University.
My husband and I have 3 grown children and 5 grandsons. If I am not spending time with my very energetic family making memories, you may find me cooking, gardening or working on home crafts.
Melissa Camp
I was born and raised in Baltimore, Ohio. I have 3 children and 1 very special grandson. I have my Associates Degree in Early Childhood Development. I have taught children for 21 years. I have been teaching at Little Tigers for over 6 years. I believe that every child learns in their own way and can accomplish anything they want to do.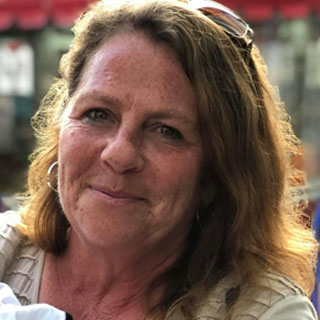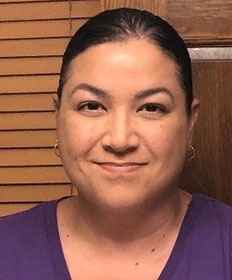 Ms. Gina
I am originally from Southwestern Pennsylvania (Go Steelers!!). I started working in childcare shortly after earning my degree in Human Development & Family Studies from Penn State University. In the twenty years that I have worked with children, I have worked with all age groups and have been a Director/Supervisor, but the bulk of my experience is with Infants and Toddlers.
My husband and I moved to Central Ohio in 2005. We have two children, and a dog. I'm not going to lie, when you have kids who play sports, it's hard to find that thing that everyone calls "spare time", but we do enjoy traveling around the area supporting our oldest child playing basketball. We also enjoy spending time together as a family making fun memories either at home in our backyard, visiting family in Pennsylvania, or visiting our favorite beach.
Cassandra Wymer
I started with Little Tigers in 2000 as an educator in the Kindergarten Wrap Around Room. I taught in that room for 4 years before leaving for a period of time to raise my own children. In 2012 I returned to Little Tigers part time teaching our part time traditional preschool classes. After a few years of teaching traditional preschool I moved back in to the Kindergarten Wrap Around classroom.
My education includes an Early Childhood Education teaching certificate, Child Development Associates and many continuing education classes.
Outside of teaching I am a wife and mother to 3 adult children. I enjoy spending time with my family and friends hiking, biking and boating. We love the outdoors and spend most of our time there.
One of my favorite quotes is from Dr. Seuss, "A person's a person, no matter how small."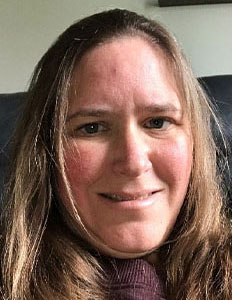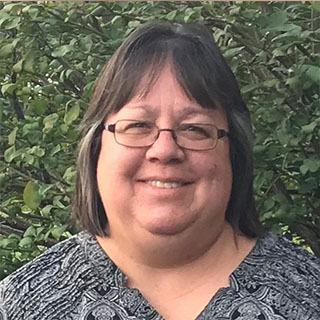 Jackie Piper
I have been at Little Tigers since 2017. I love watching the children grow and learn.
I am a graduate of Ohio University - Lancaster. I worked for the Pickerington Local School District for the last eight years before coming to Little Tigers.
My husband Frank and I have a daughter who currently in college. We also have two cats, Maria and Denny.
I enjoy reading, sewing, cross stitching, going to craft shows, traveling to Amish country, Columbus Blue Jackets, watching my daughter's orchestra concerts, and watching Hallmark movies.
Ambie Bergados
I have been teaching at Little Tigers since 2003. I teach our Part-Time Preschool classes. (Part-Time Traditional ½ Day Preschool) I am a graduate of Ohio University with my degree in Child Development. While not a Little Tigers you can find my husband and family at a sporting event cheering on our two sons.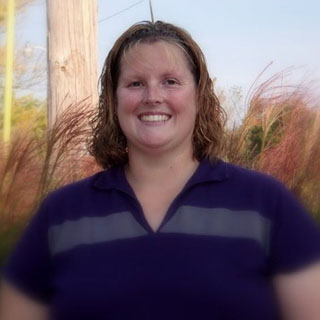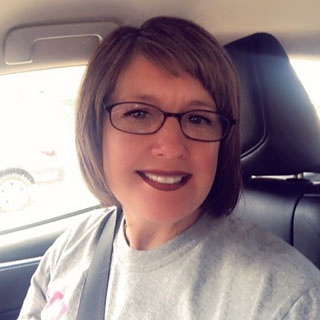 Patricia Wagner
I have worked at Little Tigers since 2017 as an educator in the school age classroom. I also work for the PLSD since 2004 and am currently working at PHSN. I am Special Needs Paraprofessional. My hobbies are decorating, cooking, watching children and pet sitting.
Donna Moore
I have worked at Little Tigers since 2006. I work as the administrative assistant, morning school-age teacher, transportation supervisor and driver as well as substituting as the classroom teacher whenever required.
I love travelling photography, kayaking and playing with my two grandsons. Hope to see you soon!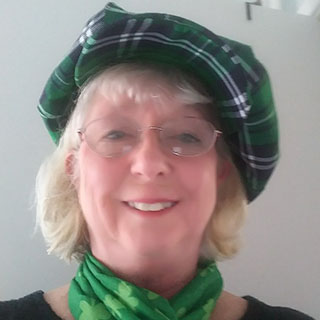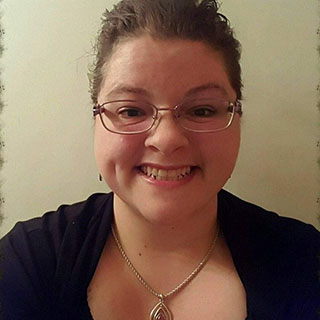 Rhonda Boyce
I have been a teacher at Little Tigers Preschool since 2018. I help out in all the classrooms, so you'll see me throughout the school. I am from Niles, Ohio (Near Youngstown) and currently reside in Pataskala.
My husband and I have been married for 22 years. We have 2 adult sons.
I love cows, monkeys, and kitties. In my free time I love camping, fishing, bowling, and mud running.
Morgan McGee
I have been at Little Tigers since 2018. I have a CDA in Infant/Toddlers. I have been working with children for over 6 years. I also attended a technical school where I operated a preschool with my other classmates for 2 years.
I enjoy garage sales and visiting with family. I had my first baby in April, and he is my world. I enjoy watching a child learn new skills through play and finding new ways to develop their abilities.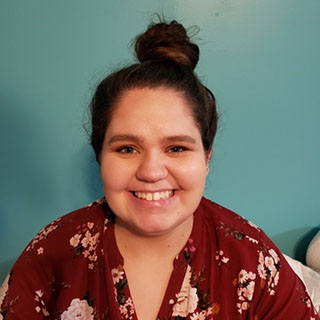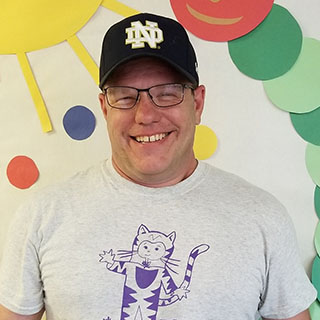 Mike Mayle
I graduated from Bishop Ready HS, in Columbus OH. I moved to Pickerington in 1990. I love Pickerington except for all of the purple since Scarlet and Gray is the best. I have one brother and one sister, 2 nieces and 3 nephews. After watching my nieces and nephews I decided to pursue a career in child care. I joined the Little Tigers' team in 2017 and love being Mr. Mike!
I love riding rollercoasters at Cedar Point, watching movies and spending time with my family.
Joseph Ward
I grew up in Central Florida long before Disney. After my world travels with the USAF, including Vietnam, I went back to school and graduated from the University of Central Florida majoring in Political Science and Secondary Education. Needing to work, I spent 17 years with a major multinational firm.
I volunteered in Pickerington elementary schools for several years, including PTO President. A principal and friend suggested I should teach. I returned to school and graduated from OSU with my Masters in Education. I retired from Pickerington schools in 2014. I still hold a permanent teaching certificate from ODE in elementary education, grades 1-8. I have been involved with Little Tigers Preschool since we began.